HOW TO DO WITHDRAW IN QUOTEX
02/01/2023, 19:54 WIB
- The withdrawal process at quotex is quite easy to do, please press the withdrawal button in the upper right corner (next to the deposit button).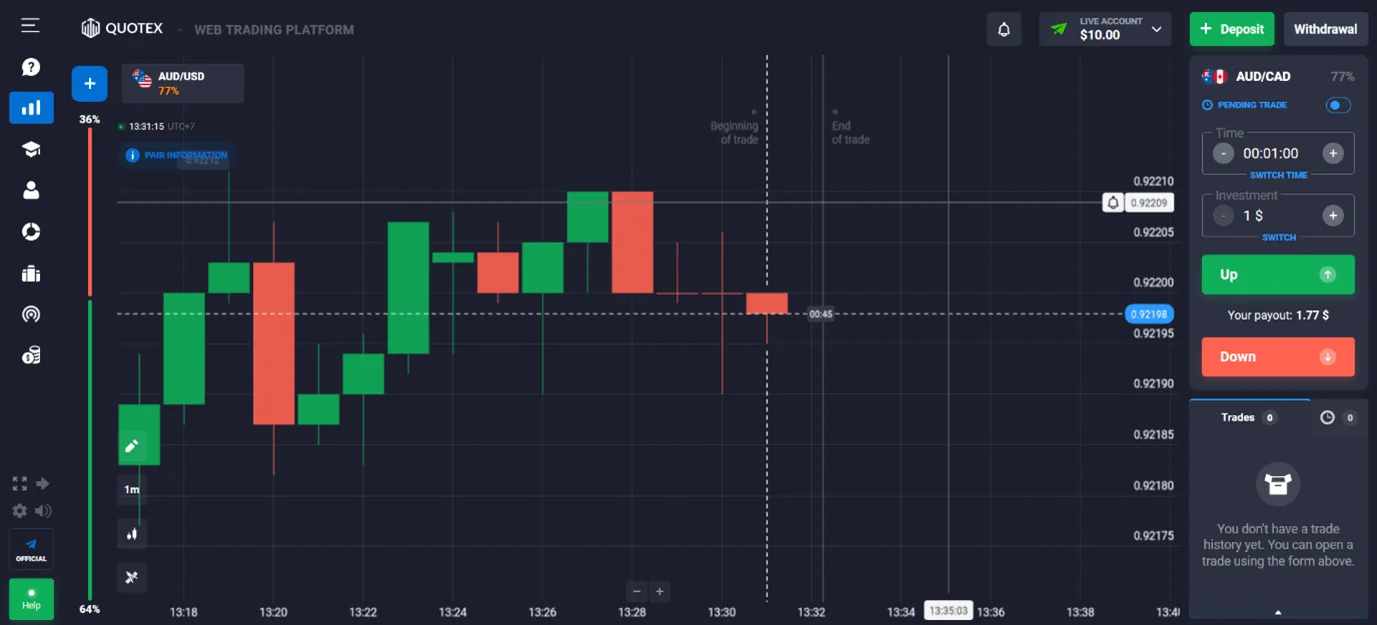 - After pressing the withdrawal button a display will appear as shown below. You just need to fill out the withdrawal form correctly.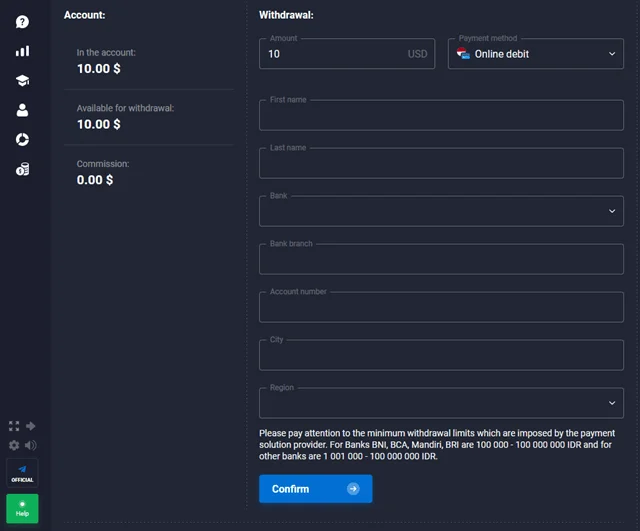 - Then before pressing confirm / agree, look again at the data and bank account that you filled in before. Then click the confirm button. The withdrawal process generally starts from 1 hour to 3 working days.