HOW TO USE THE TREND LINE
04/01/2023, 10:19 WIB
Drawing trend lines can help us see potential bounces that may occur in the market. To draw a trend line is very easy because it is already available on the Quotex platform.
You can press the button in the red square as shown below.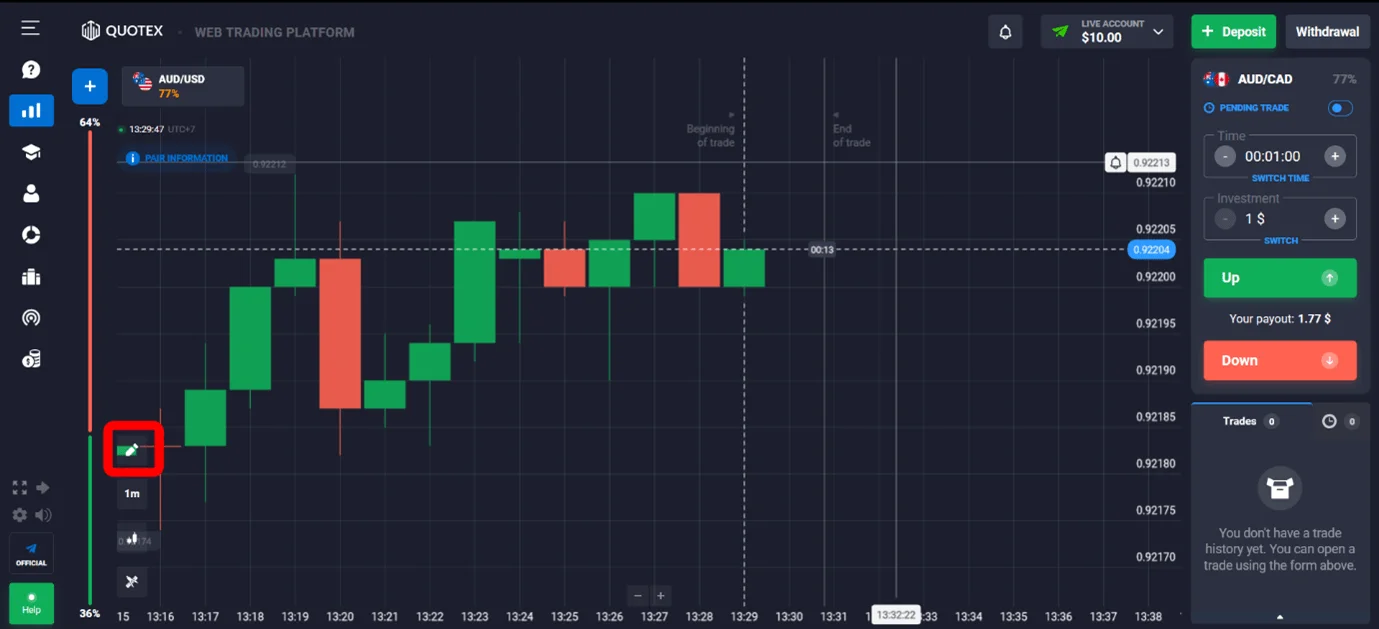 To draw a trend line, just follow the reflection in the same direction as shown below.
With a trend line like this, the potential for a bounce is very large if there are already at least 2 reflections that have occurred on the trend line that you for. Because the market tends to follow the previous price path.